Breastfeeding is a natural but complex matter, although every child is different in every possible way, there are particular situations that most of them go through, in which they are similar and which are totally necessary for the evolution during breastfeeding.
Let us first establish some ideas or rather principles of breastfeeding:
Breastfeeding should be exclusive during the first six months of a newborn's life, the infant needs nothing more than the breast for sustenance, breast milk is sufficient, it contains everything the little one requires.
But it is necessary for you to know that, as the baby grows and develops, it is also necessary for breast milk to change in production quantity and nutrients to cover the infant's nutritional requirements.
To do this, the baby will go through what are now known as lactation crises or growth spurts.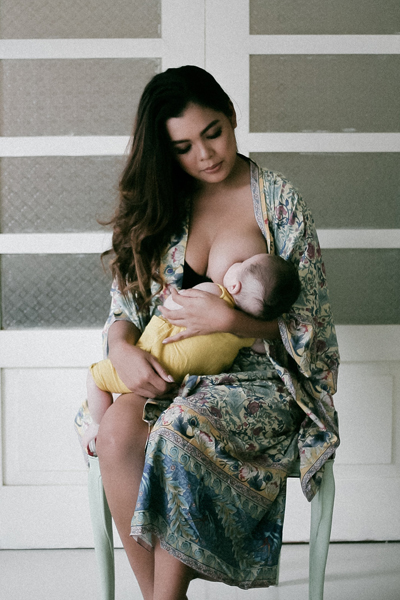 These developmental milestones usually present themselves as follows:
● The first to appear is around the third week after birth.
● Between week 6 and week 8.
● At three months of age.
● Subsequently at 6 months.
And it is there where we want to stop and clarify some doubts about it, since several things converge during this period and it is very important that you are aware so that you do not get discouraged or for lack of knowledge give up breastfeeding. Did you know these breastfeeding crises?
The first six months are difficult, but they are over.
Yes, we know, between the postpartum period, the late nights, the adaptation to breastfeeding and so many other things, maybe these first six months passed slowly.
The good news is that from now on you will be able to offer your baby complementary feeding. Yes, complementary does not replace breastfeeding, but it does not mean that your milk is now useless and will take a back seat.
Many mothers tend to get confused and abandon breastfeeding, others with the false belief that their milk is now watery do not give it the importance it deserves. The rule should be, continue to offer breast before feeding solids. Your child will know how much and how many times a day to feed.
There are a few things to keep in mind as your child reaches six months:
1. When the little one receives complementary feeding breastfeeding is still important and essential for him, remember that until his first year he is an infant.
2. Some will be fascinated by the new food, others will be more attached to their mother's breast and in both cases it is fine, it does not mean that you should put breastfeeding aside.
3. When the little one increases his feedings it does not mean that he is dissatisfied, it means that the mother needs to increase her production and the natural way to do this is to increase sucking.
4. Remember that for breastfeeding to flow you must relax and take each growth spurt in stride and although it varies from one infant to another it is just that, a stage and it will soon pass.
Do not rush to despair if you see that your baby decreases or increases his feedings, the essential thing is to know where you are in the process, not to pressure him or put pressure on yourself, knowing that everything is part of a process and that before you know it your baby will be walking, talking or running and breastfeeding will have already passed.