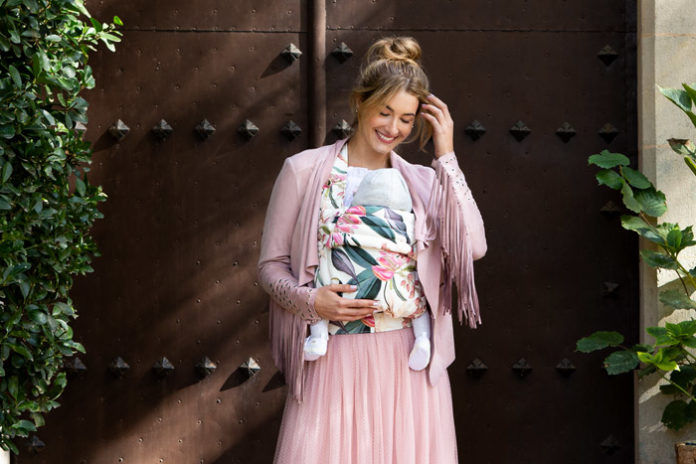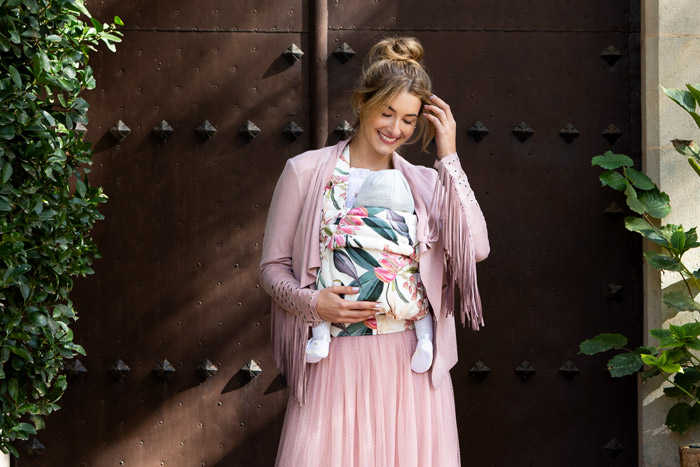 There is nothing better than holding our children in our arms, feeling their smell, their warmth is a feeling that I would not change for anything, I believe that keeping in contact with them is the best thing that can exist to unite us, strengthen bonds and transmit everything that we feel for each other.
My second child was barely born, my mother gave me a fantastic gift that I loved, a Jyoko porting! Although I was completely unaware of all its benefits, little by little my mother was involving me in every detail, they cannot imagine the most beautiful sensation I felt and how pleasant it was for my baby. I'll tell you a bit!
What are its benefits?
-I learned that baby carriers have multiple advantages for the psychomotor development of children and that the benefits are not only physical but emotional, the voice, body heat, feeling the heartbeat, continuous movement, leads them to remember those pleasant moments when they were in the womb.
-It lessened my baby's crying when he was hungry because I could easily feed him.
-It gives emotional security, a sense of protection and calm, making them cry less during the day, making them calmer and fostering a very good self-esteem.
-It reinforces the secure attachment and strengthens the bonds between parents and children.
-I can say that it allows to cover all the emotional needs that they require in the first months, being in full closeness with me helped him feel more calm and secure and improve his nights of sleep.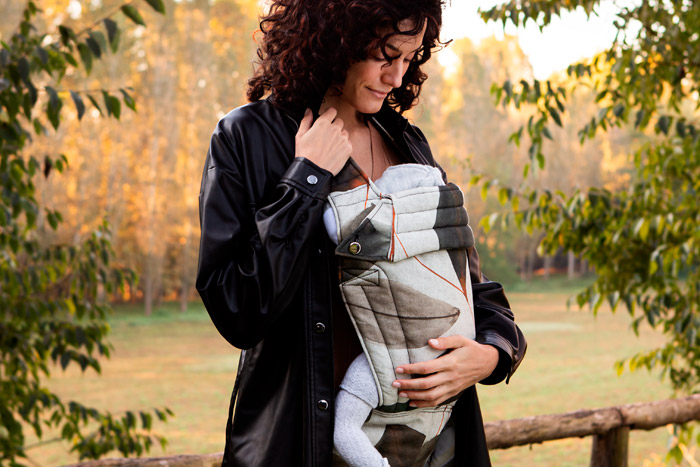 Benefits for carriers:
For me it was excellent! Definitely taking care of my baby was more pleasant allowing me to carry out my daily activities without problem while holding my baby.
-The best part was that it fostered a state of total satisfaction, it made me feel more satisfied with motherhood and much happier.
-According to my pediatrician, having continuous contact with the baby, it secreted oxytocin which facilitated milk production, which I definitely checked all the time, the connection is complete and totally satisfactory, it made it easier for me to breastfeed at the right times.
Proper baby position during carrying
-My mother explained to me that when the baby is placed in the baby carrier, it is necessary to ensure that the child's spine is straight and upright, the legs must be flexed in a 90º frog position and if the baby is a newborn the head must be well supported .
Baby carrier support:
-Newly born: They must be held up to the head, the baby's head must be on the wearer's chest.
-3 to 8 months: It must be tied up to the neck
-8 meses en adelante: 8 months and older
I invite you to try this magnificent experience. There is nothing better than being close to them and they close to you !!