For the little ones at home. Books hold in their pages a wonderful universe full of characters, adventures and teachings. Each page becomes a never-ending source of imagination for our children. Some books can even become their favorites.
Enjoy this list of essential books for the little ones at home. With them they will learn, enjoy and have fun traveling to this precious world of literature.
1.The Little Sheep Who Came to Dinner – Author: Steve Smallman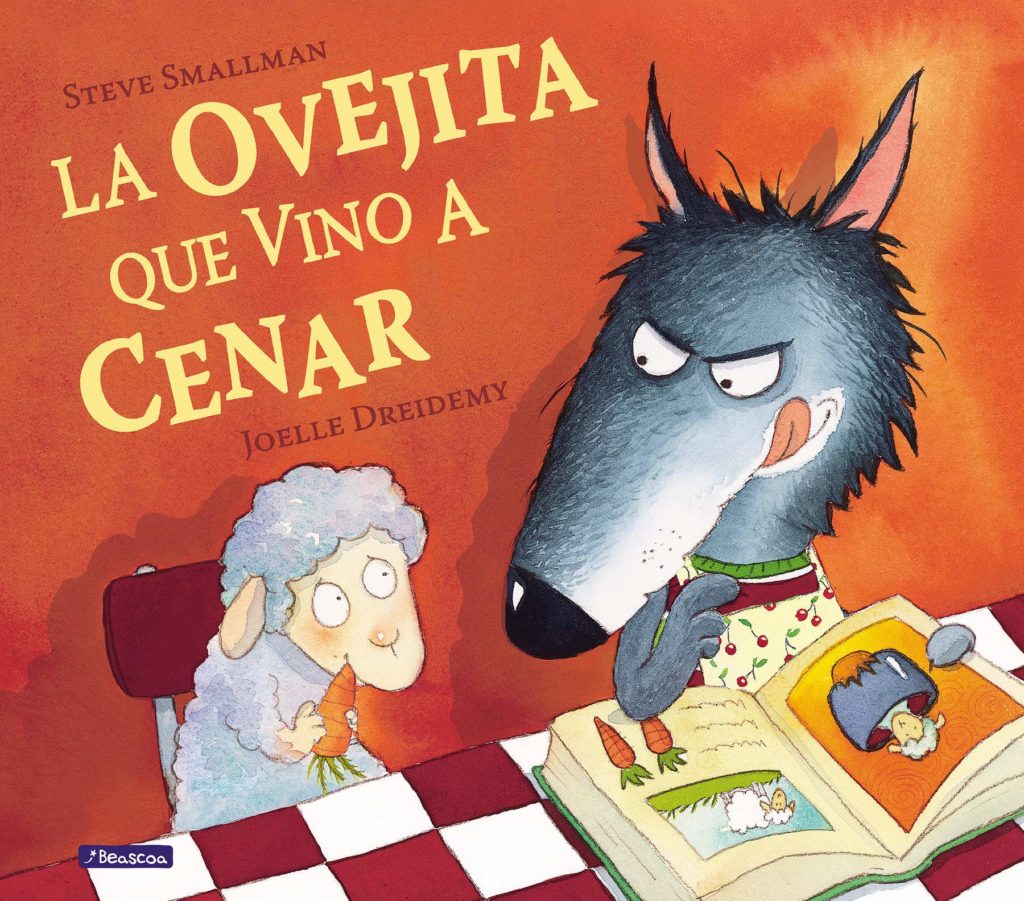 A cute story full of values such as generosity and friendship, ideal to enjoy with our little ones.
A very hungry wolf has only a small bowl of vegetable soup for dinner. But one night there is an unexpected knock at his door. It turned out to be a poor little sheep that was lost and needed help. The wolf saw this little animal as a perfect dish to enjoy for dinner. But what do you think? The sheep just wants the wolf's friendship. What will happen?
2.Guess How Much I Love You by Sam McBratney.
A cute story for the little ones in the house. It shows us that when we love someone very much, we try to find a way to express the size of our feelings.
This is what happens to the big hare and the little hazelnut-colored hare. Between them, they compete to see who loves the other more. In the end, the little hare comes to a conclusion: How is he going to show the big hare how much he loves her? By taking his love to the moon!
3.Giraffes Can't Dance by Giles Andreae.
Ideal for slightly older children. This great pop-up book is a fun and cute story that teaches us the importance of not giving up on our dreams.
This cute story is about a tall, thin giraffe named Chufa. Her neck was beautiful, but her knees were a little crooked, not to mention her legs, which were skinny and looked like toothpicks.
Her greatest skill, eating from trees all day long. However, when it came to running, he was a total disaster. His biggest dream, to participate in the famous jungle dance. Will he make it?
4.Princesses also fart by Ilan Brenman.
A cute story that breaks with all the stereotypes that revolve around princesses in fairy tales. It narrates the life of Laura, a tender girl who has doubts about how a princess should behave. Fortunately for Laura, her father had in his hands a secret book of princesses, where she will find all the answers to her questions.
5.Pink Monster by Olga de Dios
A beautiful story about the value of being different. Ideal for educating about diversity, tolerance and respect. It tells the story of a pink monster who, from birth, stood out for being a little different. In his town everything is serious and soft. On the other hand, he is big, hairy, pink and always happy.