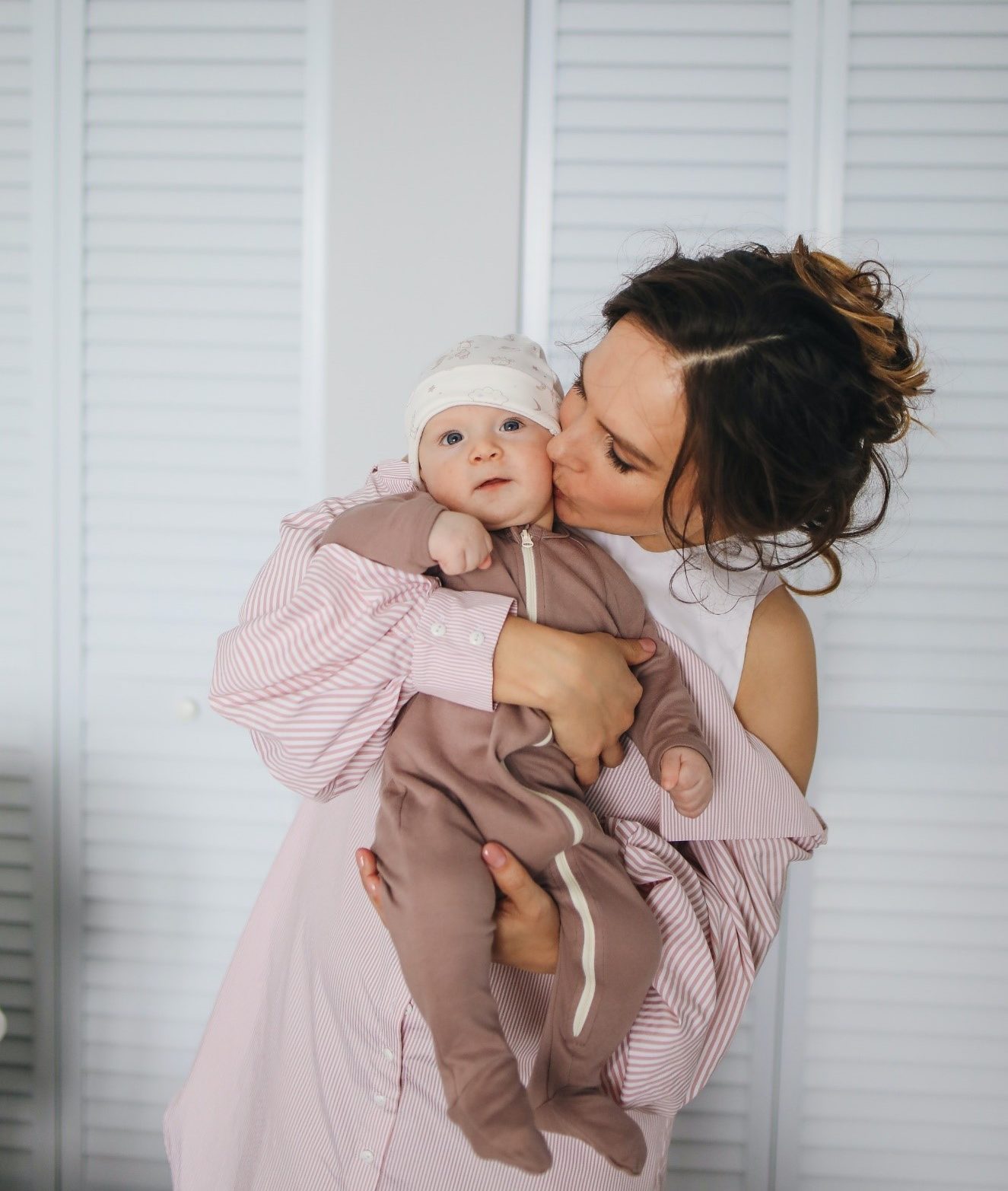 Having a baby in winter is for some mothers a dream and for others a worry. Although it is a wonderful experience to dress your newborn, you also have to think about functionality, especially in a time like winter when it is so cold.
If your baby is about to be born in winter and you want to know all about how to dress him or her for a warm winter, here you will know which clothes and fabrics are the best for your little one in these cold times.
Bodies
Although bodysuits can be part of any newborn's closet no matter what season they are born in, they become particularly important for keeping babies warm during the winter.
What makes them so useful is that, unlike a T-shirt, onesies will not ride up the back, leaving your little one uncovered. In addition, when it comes to changing the diaper, the openings in the crotch help to not have to completely undress the child to change it. As this garment is in direct contact with the skin of your newborn, we recommend a cotton fabric, staying away from synthetic fabrics.
Sleepsuits
Of course, another classic garment that you can not miss for your little winter miracle, there are them in different fabrics and styles, either for sleeping or going out, with hood and without hood, some have feet and others even mittens for the little hands of your newborn.
In addition to all the extras such as hoods, mittens or feet, rompers are very helpful when it comes to keeping your baby warm, as they are full body, and do not let the cold in through any space. There are some that have an opening in the legs, usually with a zipper, which helps to change the baby's diaper uncovering it as little as possible.
Blanket
It is understandable that you dream of dressing your newborn with all kinds of jackets to protect him from the cold, but in the end, these garments can move and let the cold in, and they can also become bulky and uncomfortable for your baby.
The best way to keep your newborn warm is with a good thick wool blanket. The benefits of a blanket is that it is more difficult to move and let in the cold, cover more surface of the body of your little one and are also easy to put on and take off if you get to a colder or warmer place.
Wool Hats and Scarves
Unlike most adults, newborns do not have hair to protect their heads from the cold, so you have to protect them with garments such as hats or caps, mainly of fabrics that serve specifically to keep them warm.
Socks and gloves
The feet and hands are parts of the body far away from the torso, where all the body heat gathers, so they are usually the most susceptible places for a baby to get cold. For this reason, socks that are thick enough are necessary, and preferably that the pants he is wearing go inside the socks so as not to let the cold in, and the same with the gloves.